Free Courtesy Bus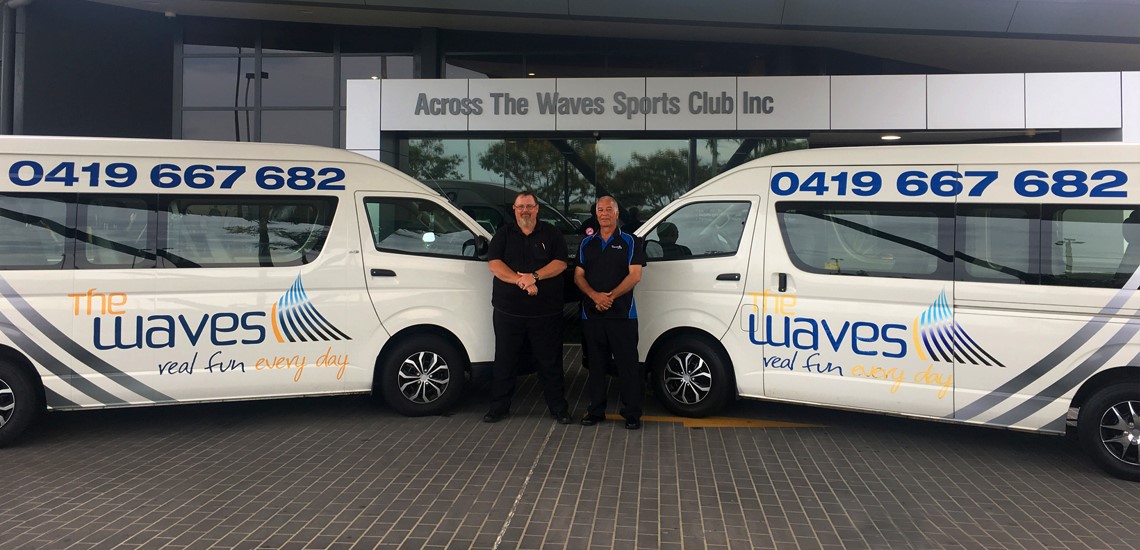 Courtesy Bus service currently suspended due to COVID-19 restrictions.
Welcome to The Waves Sports Club's Courtesy Bus service, Bundaberg's FREE Courtesy Bus service, operating six days a week. Neil and Abe are your friendly drivers, ready to take your call.
To make your booking please phone 0419 667 682.
Operating Hours:
Tuesday: 5pm - 10pm
Wednesday: 5pm - 9pm
Thursday: 5pm - 11pm
Friday & Saturday: 5pm - Midnight
Sunday: 3pm - 9pm
Bookings:
Taken from one hour prior to operating hours. Please do not leave a voice message or text (SMS) the courtesy bus service phone. To ensure we acquire your correct details we must speak to you direct.  
Pick Up / Drop Off Boundary:
The Waves Courtesy Bus services a large geographical footprint of Bundaberg and the surrounding areas. Please click below to view the boundary map. Depicted in yellow on the map, the service area is bordered off by red markers and street names for your convenience. 
The Emigrante Statue Unveiled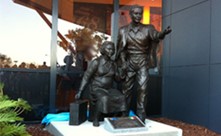 The "EMIGRANTI" Statue unveiled.

The statue pays homage to the Italian immigrants who left Italy for Sydney, Australia, travelling aboard The Angelina Lauro, 'across the waves' of the Indian Ocean, eventually travelling north from Sydney to Bundaberg for better farming opportunity.

The statue depicts her as pregnant, with he by her side, both awaiting departure from their country carry nothing but a few small bags with which to create an entirely new life in Australia. 

This statue is donated by The Waves Sports Club and dedicated to those Italian immigrants whose hard work, dedication, forward thinking and commitment saw the first Across the Waves club opened on October 19, 1968. That small club, predominantly of bocce, soccer and socialising has since been rebuilt, redeveloped many times over, and now stands as a Bundaberg icon, rebranded as The Waves Sports Club, with over 55,000 members, supporting 16 sporting and social clubs, and contributing over $1M in financial donation and support to local individuals, organisations, and businesses each year. 

The Emigrante Statue shall remain in place for decades and perhaps longer, and will forever commemorate, honour and thank those founding members of Across the Waves Sports Club, 1968.