New Year's Eve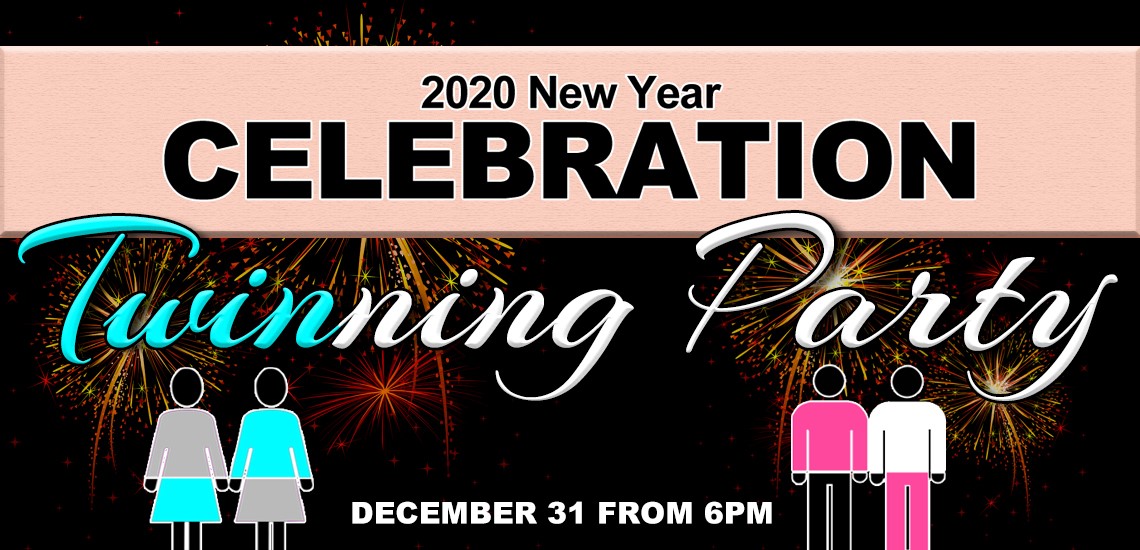 Count the New Year in at our Twinning Party!
This New Year Celebration is all about two's, duos, 2-for, and TWINNING! It is the countdown to 2020 after all. 
Twinning Dress Up Theme: Dress up an anything "TWINS". Choose your twin for the night and wear the same costume, the same clothes, or something else twin-related. There will be prizes for the best or most creatively dressed twins!
Food and Drink Twinning Specials: From 6pm-7pm and from 9pm-10pm enjoy TWINNING cocktails and wood-fired pizza deals.
Twinning Dinner Special: Purchase any two 'TWINNING' chicken schnitzels with veggies or salad and chips and sauce for only $22.00
Double your Pokie Game Show Wins: Twenty winners in the Opulence Gaming Room will win $250 with the choice to flip a giant coin and double their win to $500. 
Double the Live Music: Big band live music by the 5-piece reggae/blues/old school Gold Coast band, 2nd Nature with a warm-up performance by Matt Morrall.
Double the Pipe Band: The brilliant Bundaberg Caledonian Pipe Band will appear twice in the evening to perform.

North Pole
Christmas Raffle
Bundaberg's biggest and best Christmas raffle is back with over $15,000 of big brand and must-have kids, adult, and electronics prizes up for grabs. This incredible raffle of over 120 prizes will be drawn from 6:00pm over two massive nights during the Christmas/school holidays on Monday, December 16 and Wednesday, December 18.
Tickets are on sale now at The Waves' reception:
$2 for five numbers.
$5 for fifteen numbers.
$10 for forty numbers.
$20 for one hundred numbers.