The Good Guys Saturday Mega Spin Promotion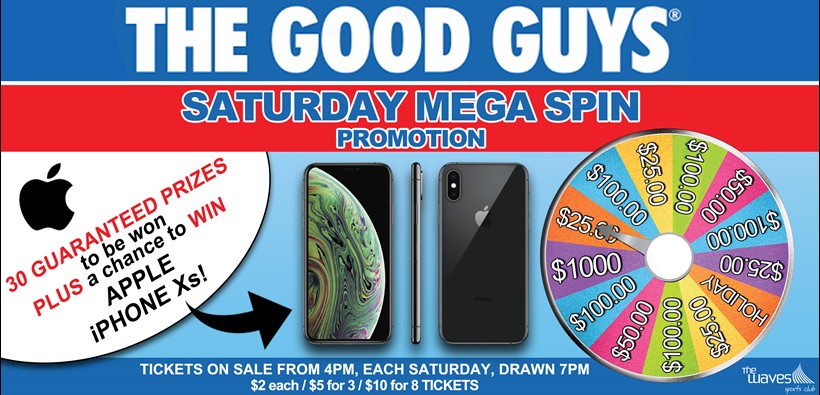 Welcome to The Good Guys Saturday Mega Spin Promotion. The Waves' newest and most exciting weekly club promotion.
From December 1st, $600 worth of instant prizes are guaranteed to be won each week in 30 exciting draws, with the 31st and final draw each week being the spin of the mega wheel where one lucky person will have the chance to win instant cash or the top prize of a an 1,879 iPhone Xs from the Good Guys Bundaberg valued at $1,879. 
Tickets go on sale each Saturday from 4.00pm at The Waves Reception. 
$2ea
$5 for three
$10 for eight
The promotion starts at 7.00pm each Saturday.  
---
For more information on The Good Guys and their products and services please contact them on (07) 4130 7000 or visit them at https://www.thegoodguys.com.au
 Thursday, 13 December
from 6.30
Mark Lavender
Country Rock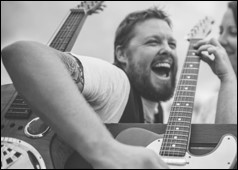 ___________
Friday, 14 December
5.00pm - 7.30pm
CANCELLED: The SG's
Matt Black
Alt Rock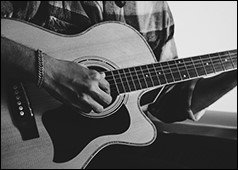 Friday, 14 December
from 8.00pm
Fiona O'Shea & the Passengers
Rock/Folk/Blues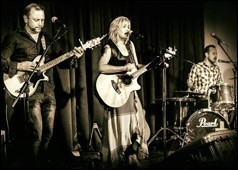 ___________
Saturday, 15 December
from 8.00pm
Frank Benn Trio
Roots & Soul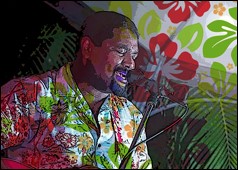 ___________
Sunday, 16 December
from 4.30pm
Ian Quinn
Country Rock
Ian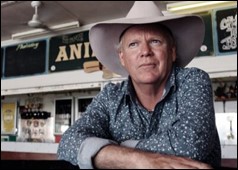 Bundaberg entertainment updated each Monday. Above information is true and correct as at 10.00am, Monday, December 10, 2018.