UBET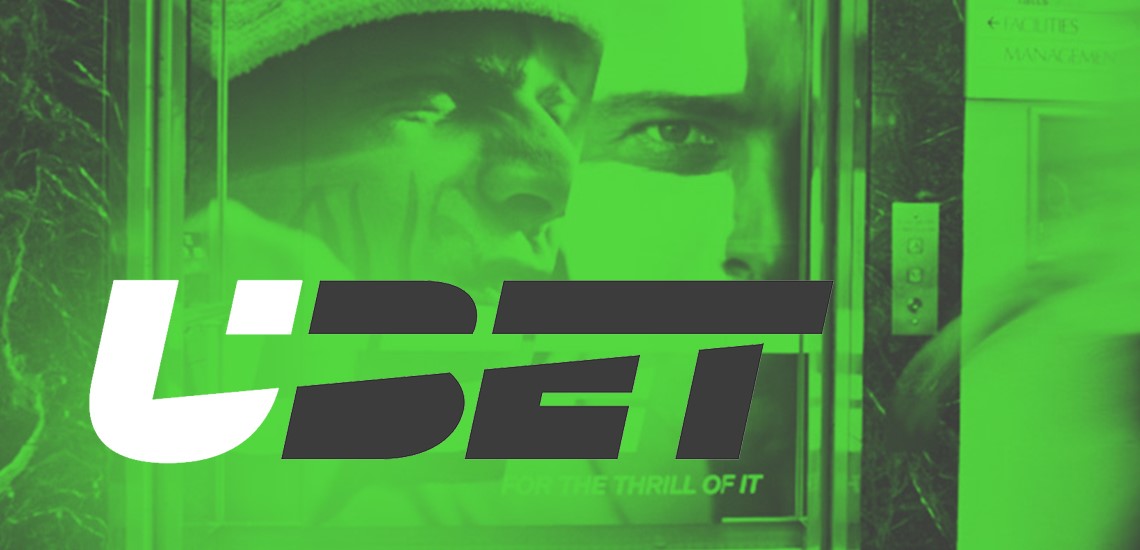 Welcome to the very best in Bundaberg UBET, The Waves Sports Club's Granite Sports Bar, open from 10.00am, 7 days a week. A recently completely refurbished ultra modern, air-conditioned TAB facility which boasts:
2 UBET Betting Terminals

3 iSelect Information Terminals

8 Odds Television Plasma Screens

4 Race Television Plasma Screens

6 additional 42" television plasma displays of live sports from AUSTAR channels 1, 2 and 3,
and SkyRacing channels 1 and 2.
The Waves' Sports UBET is a fully licenced area of The Waves with direct access to the Sportsman's Bar where the most knowledgable service is extended to you from the very best trained staff. Form guides are also distributed daily, with local, in-house promotions occuring weekly including:
Footy Tipping Compeitions

BIG 4 Race Promotion: Correctly back the winner of Race 4 Brisbane, Melbourne, Adelaide and Sydney to win the JACKPOT

Loser's Shout: Four losing race tickets are selceted with prize money awarded to each 
Seven Daily Game Shows Every Week!
Sunday's Wheel of Cash
3.00pm - 5.00pm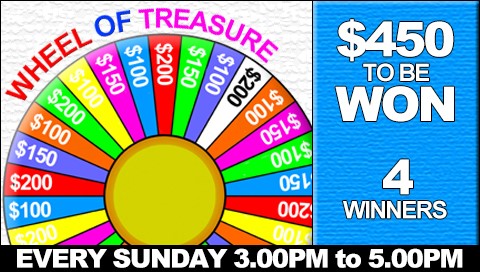 It's time to bring in the BIG WHEEL! One player will spin the big wheel every thirty minutes and win the result of their spin in INSTANT CASH! $50, $150, or $200 is up for grabs each round. Good luck with the Wheel of Cash.
Monday's Jumbo 5
11.30am - 2.00pm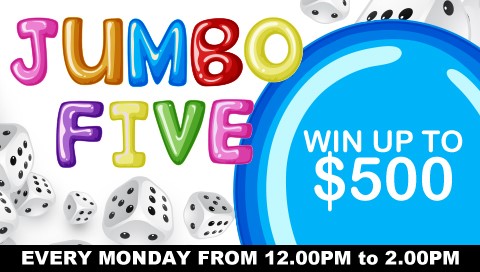 Do you love Yahtzee? Then you'll love Jumbo 5. Throw all the dice, then have the option to throw some or all of them twice more. If you can manage to score 3 of a kind, 4 of a kind, a small or large straight, a full house, or JUMBO 5, you'll win big cash prizes. It's Jumbo 5 and it's a whole lot of fun.
Tuesday's Cash Roll
11.30am - 2.00pm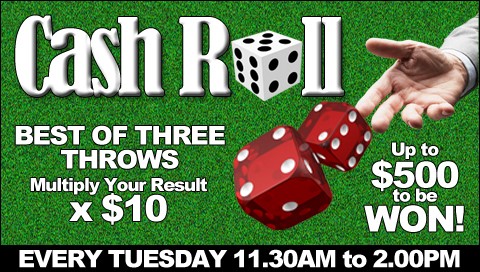 Five players, one called up every thirty minutes, will roll two big dice three times. Each dot of the roll result is worth $10 and the winner takes the highest result of the three tolls. Oh, and if you roll doubles at ANY TIME you win the jackpot amount of $100 instantly! Roll the dice. Count the dots. It's our Tuesday Cash Roll!
Wednesday's Speedy Cash
11.45am - 2.00pm
ZOOM, ZOOM! There's no messing about with this game show. $100 will be won every fifteen minutes over ten draws. That's $1,000 GUARANTEED! It's speedy. It's fun. And it's $1,000 EVERY WEEK, GUARANTEED! 
Thursday's Speedy Cash
11.30am - 2.00pm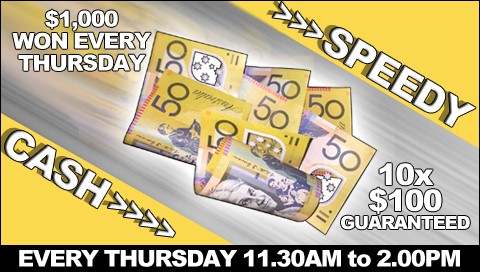 It's been so popular on Wednesday's that we've added it to Thursday. Welcome to the ALL NEW Thursday Speedy Cash. 10 draws of $100 to be won. That's another $1,000 GUARANTEED!
Friday's Scatter Cash
11.30am - 2.00pm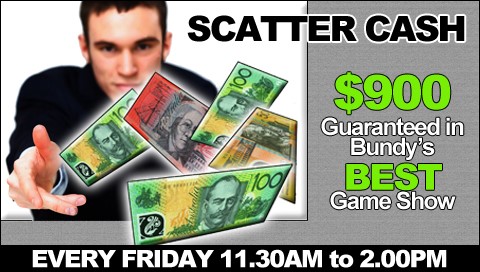 Welcome to Bundy's best cash prize game show - Scatter Cash, where $900 is guaranteed to be WON every week. Five winners will be selected, one every thirty minutes, and the prizes are instant cash! $150, $100, $200, $150, and $300, prizes are GUARANTEED EVERY FRIDAY. Scatter Cash. Simple. Easy. HUGE WINS!
Saturday's Lotto Cash
3.00pm - 5.00pm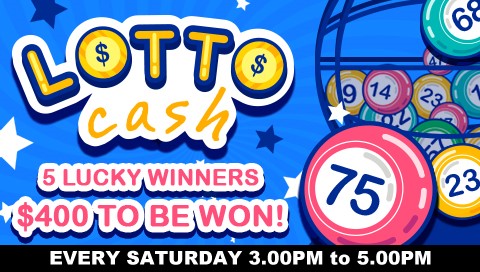 Five lucky winners will be called up to spin the lotto cage four times each. Each spin will drop a lotto ball worth $5, $10, $20, $50, or $100, with the sum of the four balls totalling he instant cash prize. It's an all new, all fun game show for Mondays.
Eligibility: 
All game shows are open to MEMBERS ONLY of The Waves Sports Club with their valid membership card inserted into an active gaming machine. For every $2 or more win one (1) ticket is earned.