About The Waves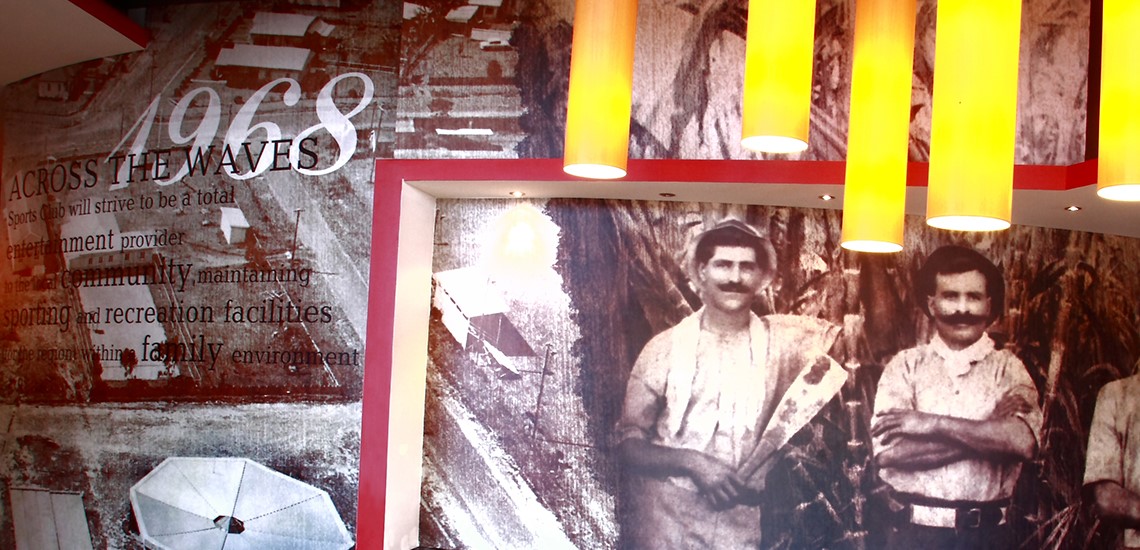 Our Mission
To be a total entertainment provider, bringing communities together at quality sporting and recreation facilities within a family environment.
Our Vision
The Waves aims to be a premier club of Queensland, providing an excellent offering to our members, guests and the community, both now and into the future. 
Our History
First opened on 19 October 1968, the original club was solely utilised for social gatherings around bocce and soccer by early immigrant Italian farmers of Bundaberg and was so named 'Across The Waves', for that was how they travelled to Australia aboard the Angelina Lauro - across the waves of the Indian Ocean. 
Since that time The Waves has seen much growth and many changes, with the most recent redevelopment occurring in 2020, resulting in the ultra-modern, beautiful club you see today. Our membership has grown too from those early times to what is now over 70,000 members from Bundaberg, Australia, and all over the world.
From humble beginnings, The Waves now stands as an icon of Bundaberg, not only in its presence but also within the local community. The Waves employs over one hundred staff, supports sixteen local sporting clubs, and contributes to a countless number of community events, charities, benefactors, and projects each year, donating over $1.43M directly to local individuals and businesses in the 2018/2019 financial year alone. 
Whether you are a visiting guest or a valued member, we welcome you to our multi-award winning club. We invite you to award winning dining, free weekly entertainment, social activities, promotions, game shows, children's play facilities and much, much more. We are Bundaberg's truly integrated community club and a place where you are guaranteed to experience real fun, every day.
-The Waves Team.
The Emigrante Statue Unveiled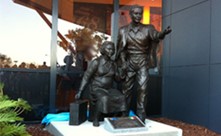 The "EMIGRANTI" Statue unveiled.

The statue pays homage to the Italian immigrants who left Italy for Sydney, Australia, travelling aboard The Angelina Lauro, 'across the waves' of the Indian Ocean, eventually travelling north from Sydney to Bundaberg for better farming opportunity.

The statue depicts her as pregnant, with he by her side, both awaiting departure from their country carry nothing but a few small bags with which to create an entirely new life in Australia. 

This statue is donated by The Waves Sports Club and dedicated to those Italian immigrants whose hard work, dedication, forward thinking and commitment saw the first Across the Waves club opened on October 19, 1968. That small club, predominantly of bocce, soccer and socialising has since been rebuilt, redeveloped many times over, and now stands as a Bundaberg icon, rebranded as The Waves Sports Club, with over 55,000 members, supporting 16 sporting and social clubs, and contributing over $1M in financial donation and support to local individuals, organisations, and businesses each year. 

The Emigrante Statue shall remain in place for decades and perhaps longer, and will forever commemorate, honour and thank those founding members of Across the Waves Sports Club, 1968.