Information & Rewards
Membership with The Waves: 
Just one solitary dollar coin is all it takes to become a valued social member of The Waves for LIFE. There's no renewals, no fees and no fine print. Just one single dollar for a lifetime of membership, but the good news just starts there...
How to Join: 
All you need to do is visit reception, complete a membership application form and return this to our receptionist, along with the applicable membership fee payment and a copy of your photo identification.  Please note that full membership application forms are required to be proposed and seconded by two financial full/honorary life members before the membership application form is submitted to reception with payment and your photo identification.
Loyalty Points Accrual: 
Every dollar spent within The Waves means points earned to you, the member, to your membership card and completely redeemable at anytime for cash money, or food and beverage purchases throughout the club.
Members Discounts:
Present your membership card and any point of sale within The Waves when purchasing food or beverage to receive an instant discount on those purchases. 
Membership Draws:
For more information and to visit our Membership Draws page, please click here.
Member's Birthday Draw:
IMPORTANT NOTICE: Due to COVID-19 precautionary measures, this promotional offer has been cancelled.
Daily Game Shows:
Every day of every week The Waves hosts a game show for its members. Game show prizes vary, but for the most part it's cold, hard cash. Game shows are hosted by excited and talented MC's and over $3,500 is given away each week along with many other prizes.
Budget Rental Discount:
From December 1, 2019 members of The Waves Sports Club can get 5% off any Budget hire by simply presenting your Waves' membership card and quoting the Budget Customer Discount code: D046700 when you book your next getaway with the family. Terms and conditions apply. Phone your local Budget branch on 13 27 27 or visit the Bundaberg Budget website here.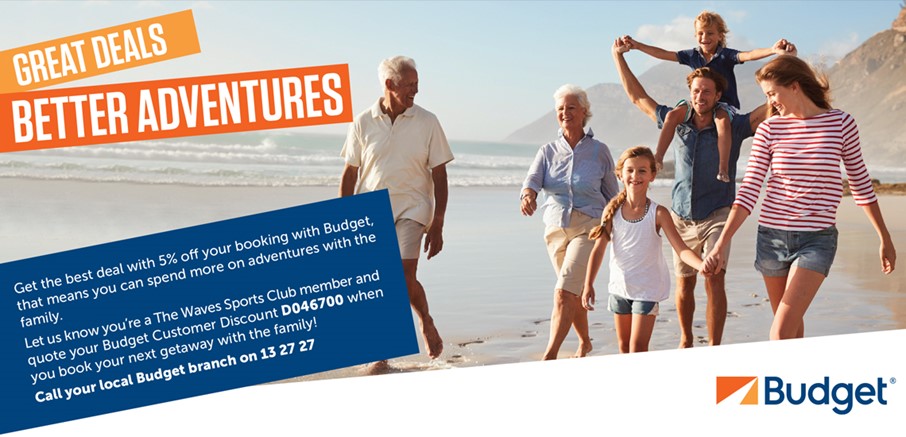 $1 Social Membership for LIFE!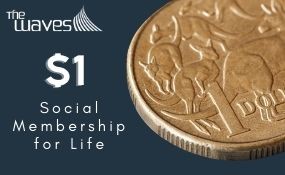 $1 opens up a WORLD of possibilites at The Waves with our one dollar social membership for LIFE offer. Our social members enjoy free use of The Club and its facilities, accrual of loyalty points, membership and birthday draws, discounts on food and beverage and much, much more. Phone or email The Waves' reception for more information on becoming a member, or upgrading to social LIFE from your current membership.
Weekly Membership Draws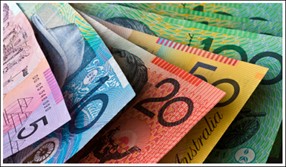 The Waves offers three weekly membership draws where you, the member, can win up to $20,000 cash. Wednesday, Thursday and Friday are the weekly draw days, with Wednesday and Friday draws including 2 x $1,000 guaranteed draws, and Thursday including a 'Closest to the PIN' component. For more information please click here to visit our Weekly Membership Draws page.