Pokie Game Shows
IMPORTANT NOTICE: Due to COVID-19 precautionary measures and customer limits some our our pokie daily game shows listed below have been temporarily amended. 
For updates on this please check back here regularly and follow The Waves via one of the social media links below. 
---
TUESDAY - Stacked Cash – 11:30am to 2:00pm 
Five draws every 30 minutes!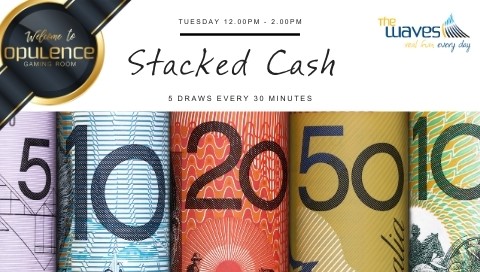 ---
WEDNESDAY Speedy Cash – 11:30am to 2:00pm 
It's fast-paced with the most winners of any daily game show - welcome to Wednesday Speedy Cash. 10 draws of $100 to be won. That's $1,000 GUARANTEED!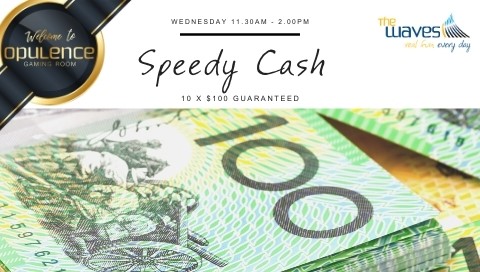 ---
THURSDAY Cash Surprise – 11:30am to 2:00pm 
Five Draws every 30 minutes!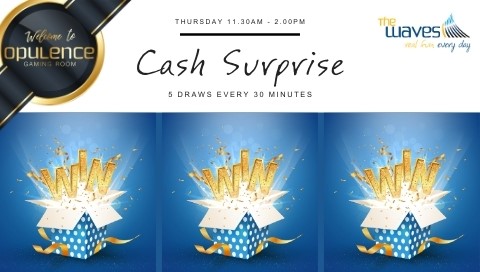 ---
FRIDAY Scatter Cash – 11:30am to 2:00pm 
Welcome to Bundy's best cash prize game show, Scatter Cash, where $900 is guaranteed to be WON every week. Five winners will be selected, one every thirty minutes, and the prizes are instant cash! $150, $100, $200, $150, and $300 prizes are GUARANTEED EVERY FRIDAY. Scatter Cash. Simple. Easy. HUGE WINS!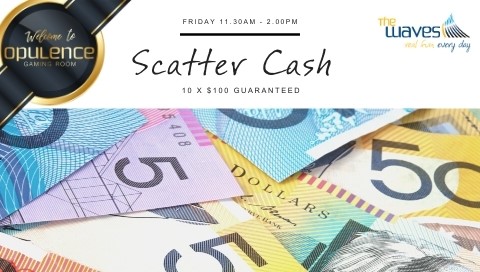 ---
Eligibility:
All gameshows are open to MEMBERS ONLY of The Waves Sports Club with their valid membership card inserted into an active gaming machine.  For every $2 or more win one (1) ticket is earned. 
$1 Social Membership for LIFE!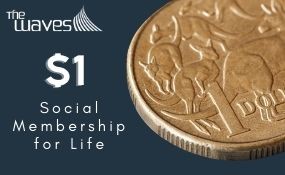 $1 opens up a WORLD of possibilites at The Waves with our one dollar social membership for LIFE offer. Our social members enjoy free use of The Club and its facilities, accrual of loyalty points, membership and birthday draws, discounts on food and beverage and much, much more. Phone or email The Waves' reception for more information on becoming a member, or upgrading to social LIFE from your current membership.
Weekly Membership Draws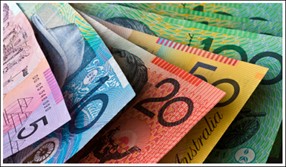 The Waves offers three weekly membership draws where you, the member, can win up to $20,000 cash. Wednesday, Thursday and Friday are the weekly draw days, with Wednesday and Friday draws including 2 x $1,000 guaranteed draws, and Thursday including a 'Closest to the PIN' component. For more information please click here to visit our Weekly Membership Draws page.