KENO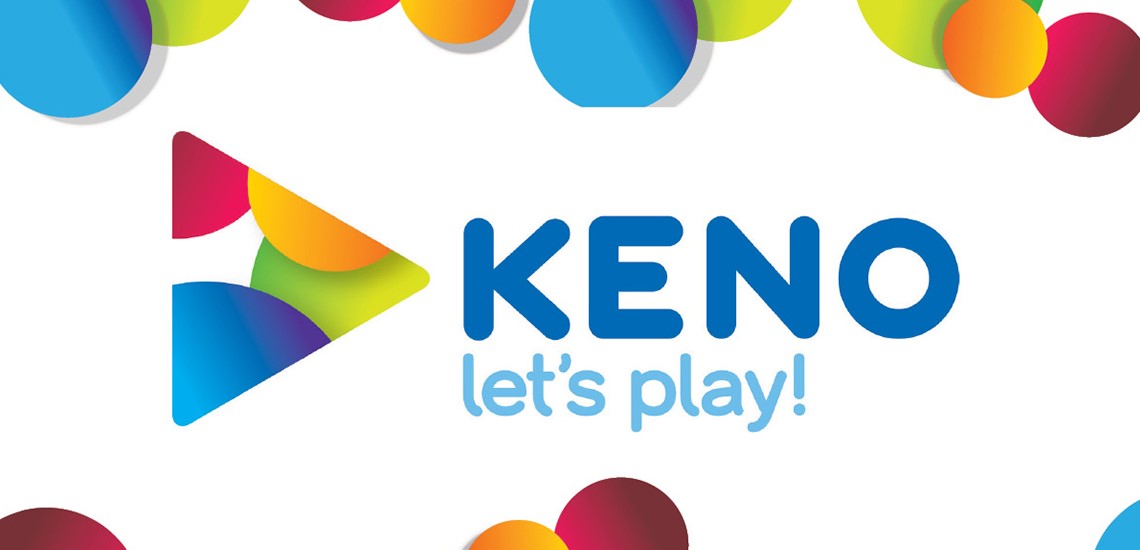 Welcome to Bundaberg's best KENO venue where four KENO terminals and a self service terminal are available to players, with multiple 42" plasma screens throughout the club dedicated to KENO display. Play anywhere from 1 spot up to 40 spot, with all specialised games also available. 
The Waves also run major KENO promotions throughout the year with past prizes including a Harley Davidson Motorcycle and an outdoor BBQ to name a few. Minor promotions are run regularly too, with players awarded special additional games or prizes per play, depending on spend. 
4 KENO Terminals

1 Self Service Terminal

Multiple 42" Plasma KENO Screens throughout the entire Club.
Seven Daily Game Shows Every Week!
Sunday's Wheel of Cash
3.00pm - 5.00pm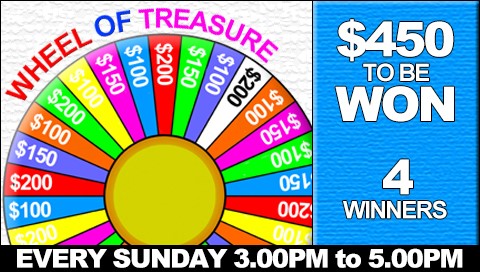 It's time to bring in the BIG WHEEL! One player will spin the big wheel every thirty minutes and win the result of their spin in INSTANT CASH! $50, $150, or $200 is up for grabs each round. Good luck with the Wheel of Cash.
Gift Card Monday
11.30am - 2.00pm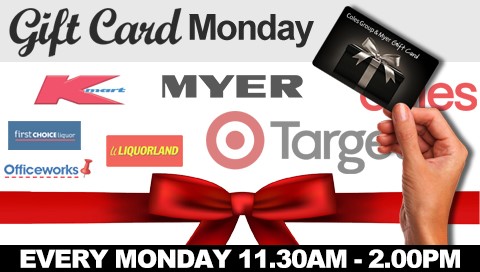 Got your eye on something special at K-Mart or Target, or simply want to reduce that Coles grocery bill? Then Gift Card Monday is your game show. Five $50 Coles/Myer Gift Cards will be won by five lucky people, and yes, you can win more than once in the same day!
Tuesday's Ring Toss
11.30am - 2.00pm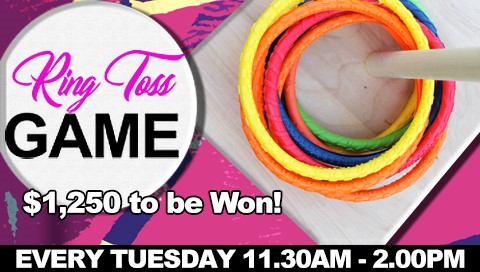 It's that good, old-fashioned game we all used to play, only now there's prize money! Five lucky people will be invited up to throw five rings at the peg board. Win multiples of $20, $30, or $50 depending on your skill, with $10 awarded for a missed shot. 
$30K Appliance Giveaway
10:00am (entries open) 12.30am - 2.00pm (draws)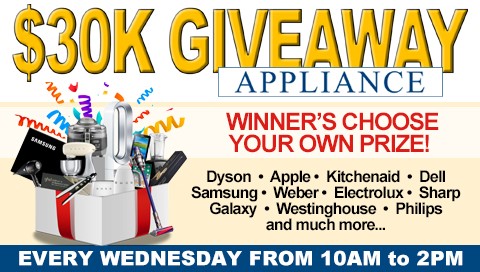 Back by popular demand, the Wednesday $30K Appliance Giveaway promotion returns with another massive $30,000 prize display to be won. Four lucky winners will win each Wednesday, drawn at 12:30pm, 1:00pm, 1:30pm, and 2:00pm, and will approach the display and choose their own prize. Prizes average in value at $935 and include only the big brand and must-have appliances and electronics. 
Thursday's Speedy Cash
11.30am - 2.00pm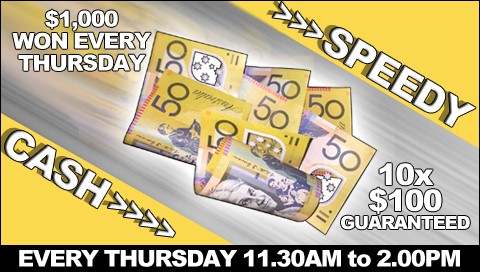 It's been so popular on Wednesday's that we've added it to Thursday. Welcome to the ALL NEW Thursday Speedy Cash. 10 draws of $100 to be won. That's another $1,000 GUARANTEED!
Friday's Scatter Cash
11.30am - 2.00pm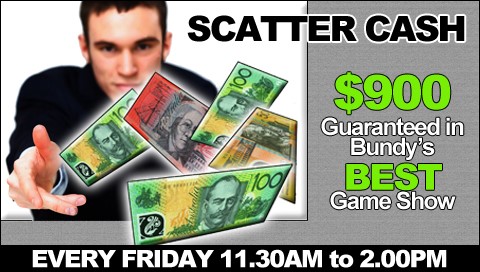 Welcome to Bundy's best cash prize game show - Scatter Cash, where $900 is guaranteed to be WON every week. Five winners will be selected, one every thirty minutes, and the prizes are instant cash! $150, $100, $200, $150, and $300, prizes are GUARANTEED EVERY FRIDAY. Scatter Cash. Simple. Easy. HUGE WINS!
Saturday's Beat the Coin
3.00pm - 5.00pm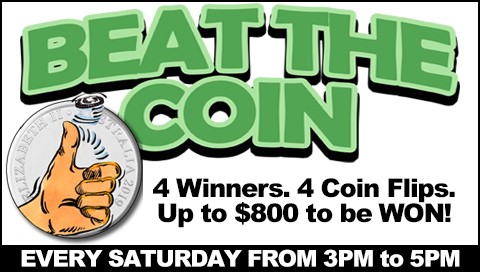 Flip the big coin four times, each time guessing what the result will be. Heads or tails? For each correct guess you make you'll win $50! Can you beat the coin four times in a row and win the perfect score of $200. It's Saturday's all new game show.
Eligibility: 
All game shows are open to MEMBERS ONLY of The Waves Sports Club with their valid membership card inserted into an active gaming machine. For every $2 or more win one (1) ticket is earned.