Sticky Fingers Coffee Shop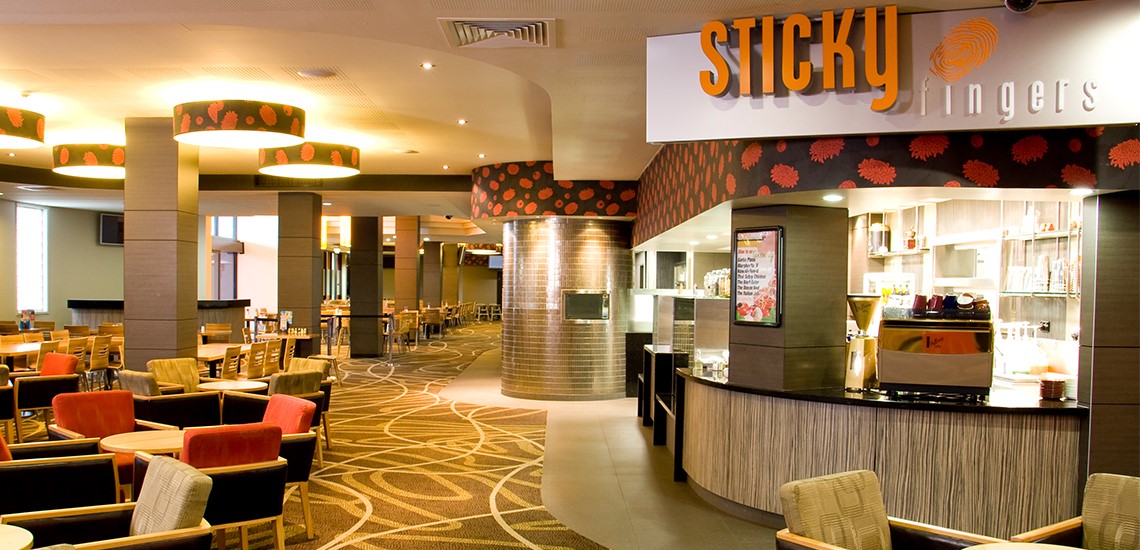 Welcome 
Welcome to Bundaberg's favourite coffee shop, The Waves Sports Club's Sticky Fingers Coffee Shop. Open seven days a week from 10.00am until late (see trading hours below), Sticky Fingers Coffee Shop offers a full range of coffee, as well as sandwiches, wraps, cakes, slices, wood fired pizzas, shakes, and a full range of meals, both quick or hearty. Fully air-conditioned with access to bars, KENO, and an award winning indoor/outdoor play facility for the kids, Sticky Fingers Coffee Shop is the perfect place to catch up with friends or family, or to simply relax by yourself in casual, modern surroundings.
Menus
Take a look at our Sticky Fingers Coffee Shop Menu. This is a fresh, new menu with all your favourite coffee shop items with a few new, delicious inclusions as well. 
Click menu images to enlarge.
Wood-Fired Pizza
Did you know The Waves Sticky Fingers Coffee Shop has its very own, unique wood-fired pizza oven? There's six delicious pizzas to choose from and we cook them the old fashioned way with a real smokey wood flavour.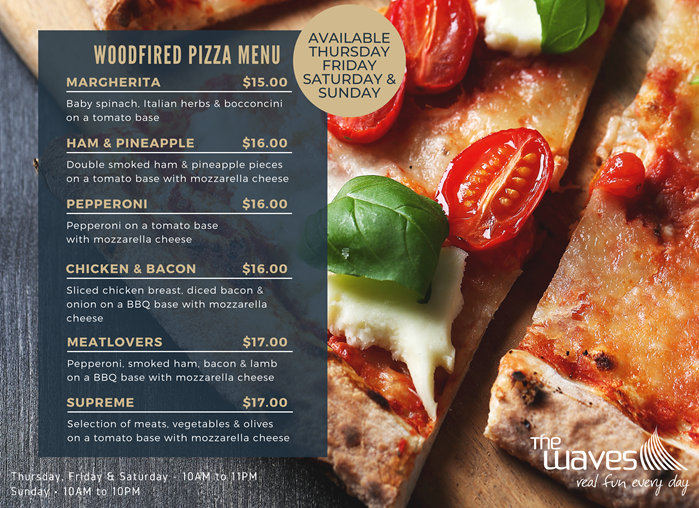 Click menu image to enlarge.
Catering 
A full range of finger food, sandwiches, wraps and easy catering options are available from Sticky Fingers Coffee Shop, suiting a more informal-type private function. Made fresh to order, please email Catering Manager, David Frost at functions@thewavesgroup.org or contact 41 521 531. For a complete range of formal and gourmet catering options, please click here. 
Gaming Snack Menu 
A full and complete range of quick and easy snacks can also be ordered from Sticky Fingers Coffee Shop in our ultra-modern Opulence Gaming Room. Simply click on your service button of any gaming machine and we will take your order, deliver it to you, and even clear your dishes when you're finished. The full snack menu is available at each gaming machine.