Dining Bundaberg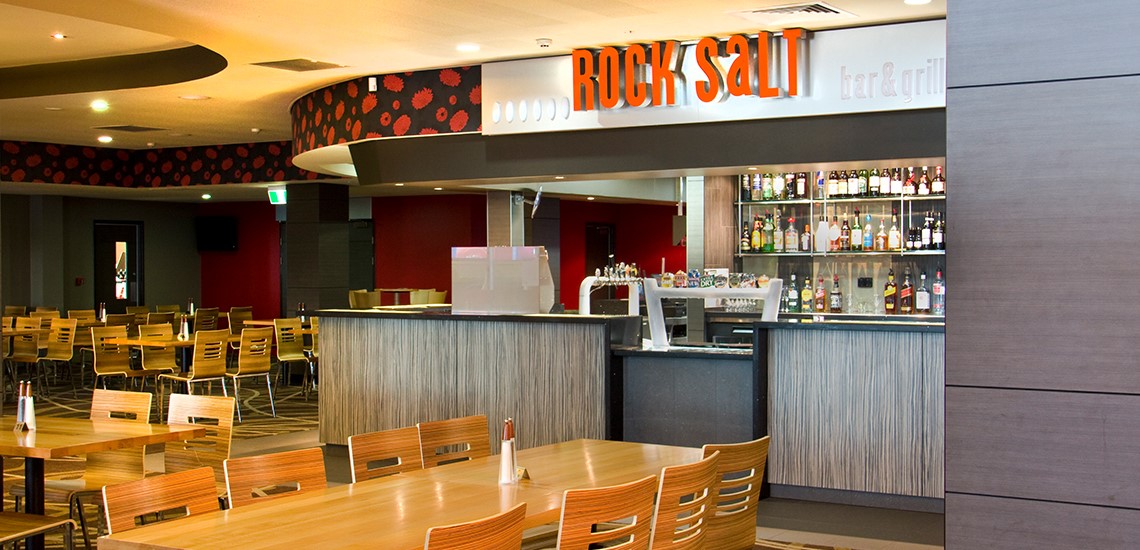 Welcome to Rock Salt Bar & Grill 
Welcome to The Waves Sports Club's Rock Salt Bistro, the best Bundaberg Dining option for the entire family!
Open seven days a week for lunch and dinner, Rock Salt Bistro is the perfect dining venue for anything from delicious a la carte and children's meals to chef board and pensioner specials. Head Chef, Glenn Whitehurst and his qualified team pride themselves on offering Bundaberg the highest quality food for the best value, suiting date night couples, families or social gatherings. With an award winning children's indoor/outdoor play facility you can be sure the kids will remain entertained while you dine, and with meal pricing options ranging from $11.00 specials right up to gourmet a la carte options, you can be sure that Rock Salt Bistro will please every palate and every budget.  
*Please note: We welcome you to bring along a cake to celebrate your special event or birthday, we are however unable to store or refrigerate them.  
---
New Bistro Menu
For the full Rock Salt Bistro menu please click here
---
Rock Salt Bistro Daily Specials
Every day of the week The Waves offers Bundaberg a range of delicious lunch and dinner specials and food promotions. Please click here for more information. 
---
Bundaberg's Award Winning Children's Playground 
Conveniently located in view of Rock Salt Bistro, the Little Waves Children's Play Facility offers children a state-of-the-art, fenced, secure outdoor MegaToy playground, as well as indoor play area filled with arts, crafts, gaming consoles, and a large flat screen television with the latest children's movies. While you dine, be comforted with the fact that your kids are having an incredibly fun and safe experience as you watch them through glass or on our built-in CCTV monitor system. 
Kid's Menu
The Waves also caters for a full range of children's meals, and offers a free Paddlepop ice cream and soft drink with every kid's meal.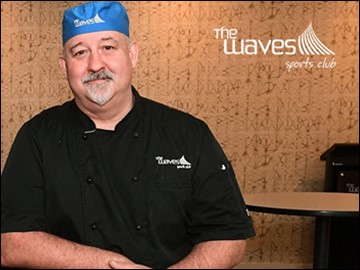 Club Chef of the Year, 2020
Bundaberg, you officially have the Best Chef in Queensland preparing your meals. 

During the 2020 Clubs Queensland Awards for Excellence, The Waves Sports Club's Group Executive Chef, Glenn Whitehurst was awarded the coveted Club Chef of the Year award.

Scoring a total of 56/60 for his two unique, specialty dishes of Prawn & Crab Ravioli and Potato & Smoked Salmon Gnocchi, the judge's assessment critiqued elements of originality, continuity, plating and presentation, alignment, ingredients, taste, and the presentation and service standard of The Waves kitchen and service staff, scoring The Waves, Glenn, and his team 9's and 10's out of 10 in every single category.


"The ravioli was fantastic. The sauce had an excellent citrus bite and was well balanced. The ravioli was well made, cooked al dente and had not split. My only recommendation would be to pull the tails off the prawns. The gnocchi was my favourite dish from all the clubs I have visited. It was well made, perfectly cooked, and the sauce had fantastic flavour and the right amount of smoked salmon in the dish.
Well done, The Waves Sports Club. These were two of the most enjoyable meals I have had in a long time."


- Judge's Written Assessment