Morning Shows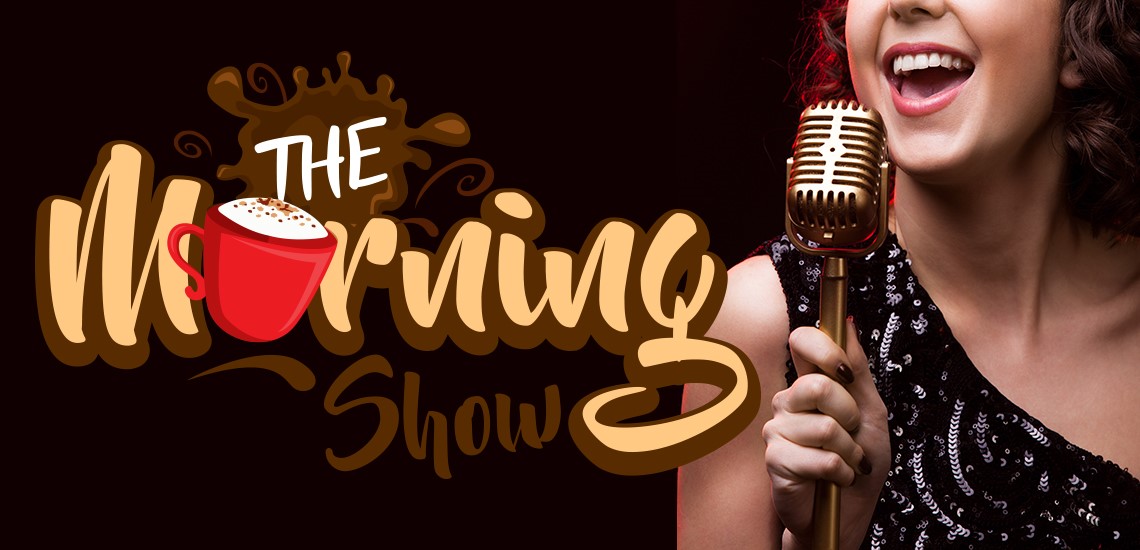 Welcome to The Waves' free entertainment Morning Melodies, where every second Wednesday of each month we present to you entertainment from the Wide Bay, from around Australia, and even from around the world. Our Morning Melodies are completely free to enjoy, and are held between 9.30am to 12.00pm, followed by a fun and exciting raffle. 20 prizes are up for grabs including 10 x $10 cash and 10 additional prizes including scratchies, pokie vouchers, and coffee shop vouchers to name just a few. Tickets for the raffle are sold from 9.00am.
So grab your husband, your wife, your friends, and your dancin' shoes, and we'll see you at The Waves for our next Morning Melody show.
---
2019 Morning Show Schedule
Fortunato 
February 13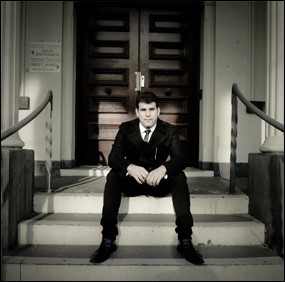 Fortunato Isgro was born 17 March 1983 on the Gold Coast, Queensland, Australia. From a young age, he was introduced to traditional Italian and 50's English music, where family sing-a-longs were a common place. His natural gift for music was soon realised at the age of eight when he began teaching himself to play keyboard by ear. 
From these humble beginnings, Fortunato started playing and singing professionally in many clubs and pubs on the Gold Coast at the age of sixteen. After being in the industry for a few years, Fortunato decided to broaden his musical capabilities by learning and singing traditional Italian songs. His launch into the Italian scene was well received by the Italian community in Australia and resulted in him establishing regular gigs at many clubs, restaurants and wineries across the country.
Over time, Fortunato has built a strong rapport and fan-base within Australia and is renowned for his powerful voice, an extensive repertoire of both English and Italian songs and his ability to entertain large groups of people. He regularly performs at a number of Italian clubs and festivals throughout Australia, including the Australian Italian Festival Ingham, Hervey Bay Cultural Festival, Stanthorpe, Three Saints Festival and the Santa Eufemia Festival Adelaide to name a few. 
---
Dail Platz
February 27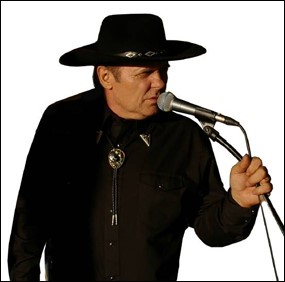 Canadian born Platz is an international artist with a unique background, he's played in the true honkytonks and bars of North America for many years before making the move to Australia.

A multi-instrumentalist Dail is at home on Guitar, Fiddle, Mandolin and Banjo to name a few and has already produced some popular tribute show such as The Highwaymen and the Grand Ole Opry. Like his other shows Dail has meticulously researched Johnny Cash and come up with a one of a kind format.
---
Rebecca Lloyd 
March 13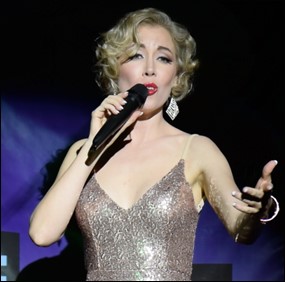 Rebecca Lloyd boasts over 15 years of professional singing on her resume. During this time, she has supported Darryl Braithwaite, Gina Jeffreys, Adam Harvey and David Campbell.
Rebecca has featured in wedding magazine interviews and played M.C. and live entertainment for two highly publicised Sydney and Hunter Bridal events. Rebecca has numerous awards to her name including placing in the top 10% of NSW for her HSC musical studies, placing in the top 10% for Live Band and Master of Ceremonies through ABIA (Australian Industry Bridal Awards).
---
Fabian
March 27
Fabian started his singing career at the age of 16 when he fronted a covers band for 3 years in South Africa. After immigrating to Australia in 1974 he became semi-professional, entertaining on weekends. At the age of 24 he had done in excess of 600 shows in New South Wales.
In 2003/04 Fabian became one of the most booked artists on the Sunshine Coast. 205 saw Fabian going to Bangkok to headline a star-studded show at the 5-star Blue Wave Club.
Fabian specialised in music from the 60's, 70's and 80's, from old time dancing to rock n roll.
---
To Be Advised 
April 10
---
To Be Advised 
April 24
---
Mark Lavender
May 8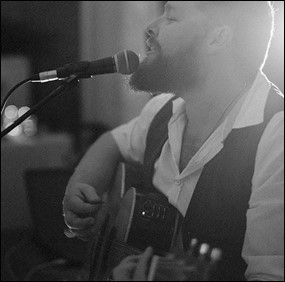 Born and raised in Bundaberg, Queensland, Mark his the stage at a very young age of 12, competing in Country Music Festivals throughout the state. Mark's love of country music and eagerness to play found him building a local reputation at an early age. 

Today, Mark's musical resume has expanded to include performing at many festivals, events, and venues, as well as recording in Nashville, Tennessee, and with artists like Travis Collins, Travis Sinclair, Rob Black, Moving Pictures, and US guitar legends Brent Mason and Buddy Hyatt. 
---
To Be Advised 
May 22
---
To Be Advised 
June 12
---
Cathy Drummond  
June 26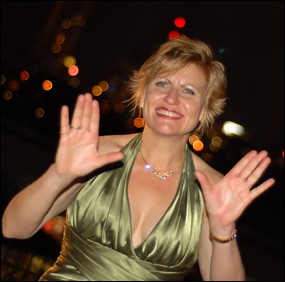 Cathy Drummond is a renowned performer, having entertained from Brisbane to Birdsville, Bowen to Boulia, and most places in between. Cathy travels thousands of kilometres entertaining with her unique style and rich and soulful voice which washes over her audience like a refreshing spring. 
Cathy's inviting charm endears her to her audiences instantly, leaving all captivated by her stories and her quiet elegance. With her effervescent personality that is larger than life Cathy has the rare talent which enables her to work a crowd from tears to euphoria in the blink of an eye. Having grown up in a musical family, there was never any doubt that Cathy would follow in her father's footsteps. Her dad, Kevin Wade was a well-known entertainer and songwriter in the country music industry in the 1970's.
---
Craig Giles 
July 10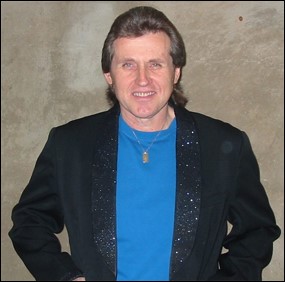 Introducing the acclaimed 'Mr Versatile'. 
Years of constant touring, a string of successful albums and hit-singles plus endless awards and accolades that just keep coming, has well and truly earned this entertaining artist a prominent place amongst the cream of Australian entertainers. Craig is acclaimed as 'Mr. Versatile', by media and fans alike, owing to his ability to adapt his rich voice to his immense and varied repertoire of songs, which spans the spectrum of Ballads through to all styles of Country and on to the ever popular 50's-60's Rock and Roll.
Craig's performances have been enjoyed Australia wide and Internationally, including New Zealand & the USA. 
---
To Be Advised 
July 24
---
To Be Advised 
August 14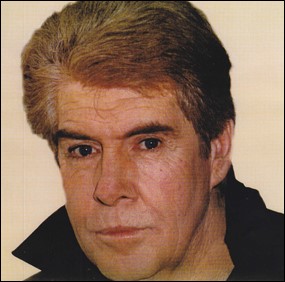 A local of Mildura, Victoria, Rob Johns, lead singer of the Thunder Birds, the Playboys, and the Super Group of Nostalgia returns to The Waves Sports Club for this terrific morning show. With an impressive resume that boasts working partnerships with Fats Domino, Jerry Lee Lewis, Chuck Berry, and Neil Diamond, Rob Johns is a musical talent you won't want to miss.
---
To Be Advised 
August 28
---
To Be Advised 
September 11
---
To Be Advised 
September 25
---
To Be Advised 
October 9
---
To Be Advised 
October 23
---
To Be Advised 
November 13
---
To Be Advised 
November 27
---
To Be Advised 
December 11
Thursday, 24 January
from 6.30
Pete O'Brien
Country Rock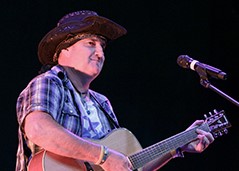 ___________
Friday, 25 January
5.00pm - 7.30pm
Brendan Egan
Best of 80's-to-Now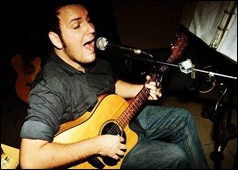 ___________
Friday, 25 January
from 8.00pm
Gandhi & the Ghosts
Rock & Roll/Pop
 ___________
Saturday, 26 January
from 8.00pm
Gandhi & the Ghosts
Rock & Roll/Pop
___________
Sunday, 27 January
from 4.30pm
Liana McKay
Folk/Alt Rock
Bundaberg entertainment updated each Monday. Above information is true and correct as at 10.00am, Monday, January 21, 2019