Saving Electricity, A Patient Husband, and Worms..!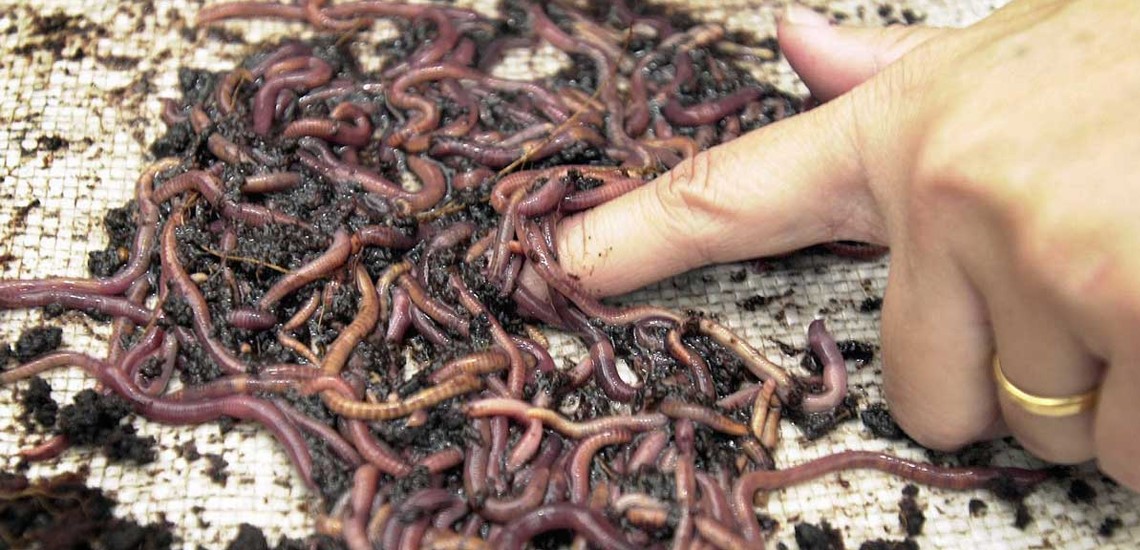 It has been some time since we last spoke.  I would love to say that I have been on a pilgrimage to save the planet and write the wrongs of our ancestors – but alas, no!  In fact, during the past 16 months I was fortunate enough to assist in executing a well-orchestrated strategic milestone for The Waves as it diversified geographically and acquired a second venue on the Sunshine Coast.  As it happened, I became utterly consumed by the task presented and could only focus on the job-at-hand.
The Waves Club Caloundra has been operating under The Waves' umbrella for 12 months now.  Gavin, the resident GM, made it his mission from the beginning to reduce the club's rather exorbitant electricity bill.  Within the first three months of trading, noticeable reductions were made.  Each month, the club's electricity costs have reduced by approximately $2,000 or 25,000KW compared to the previous year accounts.  How I hear you ask?  By simply turning lights off when there not required and shutting the air conditioning units off at night.
So, where did I last leave you?  I am pleased to say that 19-months after the two families began The Planet Project, all five of us are all still making a conscious effort to reduce, reuse and recycle our waste.  Some of the most rewarding moments from this project was watching and listening to the 'then 14-year-old' converse with her peers, explaining why she was following the 3 Rs, and offering suggestions on how they too could contribute to the health and well being of the planet.  Of course, none of us are perfect, and there is always room for improvement; we are only human, after all.  However, the idea of not purchasing any items which contained plastic for a month proved extremely difficult and presented the two families with an endless list of first-world challenges.  The majority of barriers we faced were not from lack of imagination on the family's part, in fact, I was impressed and incredibly proud how my daughter and granddaughter thought outside the square; taking grease-proof paper to the shops and asking for their food to be wrapped in it, making their own calico bags to hold bread and other similar items.  No, the restrictions came from the dominant supermarket chains – try and buy turkey meat that is not embroiled in purple plastic.  Anyway, I am not going to rant, but I have realised that unless you live in the back-blocks of Nimbin, not including plastic in your day-to-day life is near impossible.
On another topic, The Container Deposit Scheme was launched by the State Government 12 months ago.  Since then, approximately 1.047 billion containers have been returned according to the Container for Change website.  While this is an impressive amount, Queensland still has one of the lowest recycling rates in Australia at just 44%.  Collectively, The Waves Sports Club and The Waves Club Caloundra returned 95,000 bottles to this cause between November 2018 and October 2019.  Rather than receive the funds from the recycling program, The Waves Sports Club donated their funds to IMPACT Community Services here in Bundaberg, while The Waves Club Caloundra financially contribute to their local Scouts Group.
Since my last post, I have increased my family to include 1,000 composting worms. Funnily enough, my adult children don't seem quite as excited about the additions as what I am …. but the grandchildren, on the other hand, love them.  Composting worms really make the perfect pet.  They are quiet, low maintenance, practically eat everything in sight while silently producing uncomparable fertiliser for the gardens.  I have faced a few challenges, however, mostly through Bundaberg's harsh climate.  Keeping composting worms at the right temperature is one of the essential elements of survival for these little critters.  What I thought to be the perfect position at our house, my very patient husband discovered on his day off, that the worms were receiving a couple of hours of the afternoon sun.  Instead of staying in their working tray, they retreat to a cooler environment, in this instant the bottom tray, which is literally the tank that funnels the moisture from the working tray.
Consequently, every day, I was rescuing 20 to 30 worms.  Slippery little suckers, especially when they don't want to be caught.  Anyway, catastrophe averted.
I am still learning how to care for my additional children.  The club is supplying me with an abundance of food scraps, and as there is only two of us living at home; and composting worms can eat half their own body weight every day, I am extremely grateful!  Anyway, stay tuned.
Thanks for listening.  Enjoy a safe and joyful holiday season, and I look forward to 2020.
-Judi