Mittens for Koalas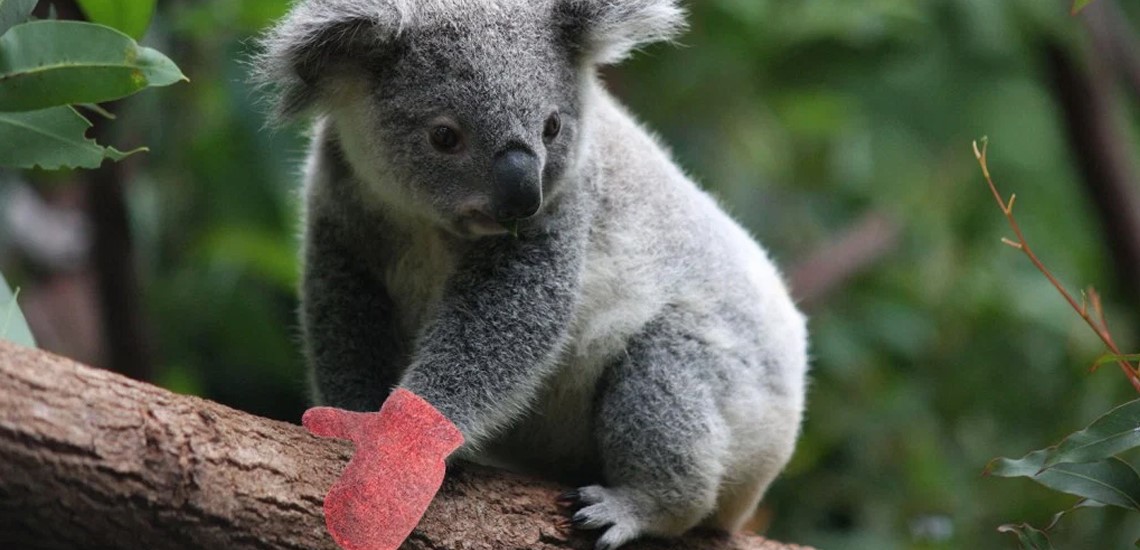 Happy New Year, and while I hope everyone enjoyed their celebrations, it sadly was a devastating end and start to the year for many people and animals.
While I understand 'environmental sustainability' is broadly described as the responsible behaviour to protect our planet's precious resources and environment, to me personally, these resources extend far beyond land, water and air quality.  It includes the protection and care of our animals, ensuring they too have a future in this world.
This blog is about the sustainability of our koalas.
There has been a lot of coverage regarding the animals affected by the recent bushfires in Queensland, New South Wales and Victoria, and particularly of koalas.  In fact, 30% of the koala population from New South Wales mid-coast is expected to have been lost, alongside 50% from Kangaroo Island.
We all know that koalas are not the fastest moving marsupial in the animal kingdom, especially when challenged with the hell from a raging bushfire.  As a result, hundreds have needed to be rescued, and many have been left with singed or burnt paws.
Thanks to the tireless effort of our wildlife shelters, these adorable little critters are being cared for with daily application of burn cream and bandages.  However, to assist with the healing process, the damaged paws are always required to be kept clean and protected.
To help the recovery process, the International Fund for Animals Welfare (IFAW) designed a simple sewing pattern for Paw Protectors (koala mittens) and are asking volunteers to sew as many mittens as possible.
I have attached the pattern for anyone interested in sewing mittens for the koalas.  It is asked that the mittens are made from clean 100% cotton fabric, and it is preferable that the seam remain on the outside, so it does not rub on the wound.  Koala mittens only have a single-use, so no need for fancy finishing's.
Thank you to the thoughtful patrons who have dropped off mittens already, they will be greatly appreciated. 
Keep in mind that the mittens can be used on all animals if needed from possums to kangaroos.
The Waves will run the project until Friday, 31 January after which time the mittens will be sent to the IFAW where they will be distributed to the necessary organisations.
Sometimes, donating time to a community is more valuable than donating money.
Thanks for listening, and we will talk again soon.