Football Sub Club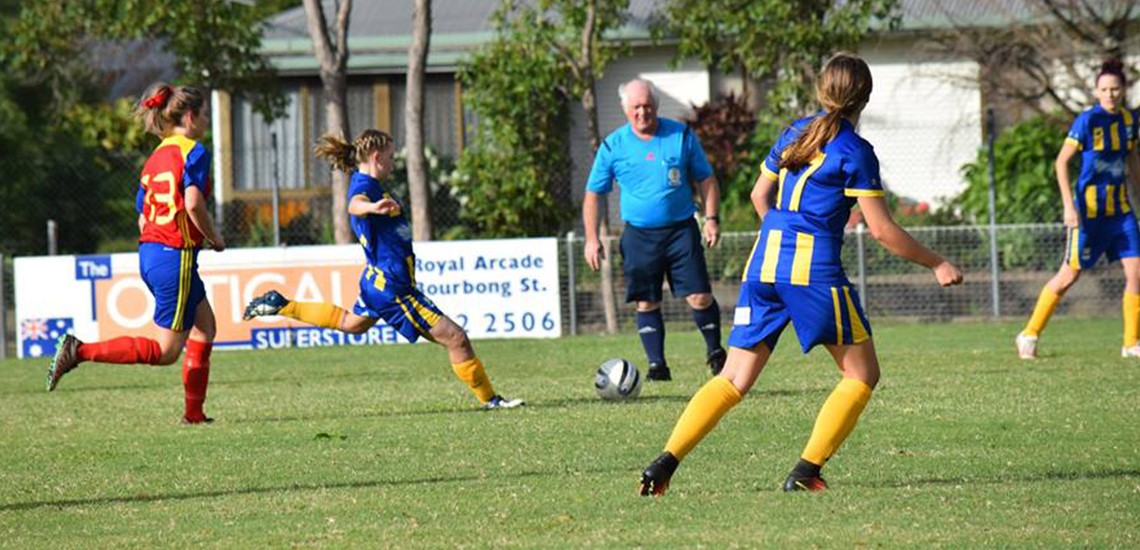 The Waves Football Club (Soccer) is a sporting club with both junior and senior teams and game season training and competition matches and was one of the two founding sporting clubs which indirectly established The Waves Sports Club in 1958.
From strength to strength the footy club has come, boasting over 300+ active playing members to date and fielding 25 teams with players as young as five years of age right up to its senior players. 
The club's teams consist of both juniors and seniors (mixed sex) beginning with the U6 to U12 Miniroos through to competition teams of U13 to senior Waves' teams. Senior teams consist of Division 1 for Women, Division 2 for Men, as well as FQPL Mens, Womens and U23s Mens teams.   
Training and competition games occur most days of the week depending on the team. Juniors train from Monday to Thursday with competition on Friday/Saturday. Women train at 6:00pm Monday and Wednesday with competition games held on Friday/Saturday, and men train at  6:30pm, Tuesday and Thursday with competition games held on Friday/Saturday.  All training occurs at The Waves Sports Complex, Thabeban Street.
Membership fees are set each year by Football Bundaberg Inc. and as such, vary each year. Upon payment junior players can expect all training, coaching, field use and team shirt included, but are expected to supply own boots, shin guards, socks and shorts. Senior players are supplied all of the above.
Sign on for all ages is done online and registrations open up from the first week of January every year.  Juniors need to be turning a minimum of five years of age within that same year of registration.
The club is actively encouraging and supporting new female participants to join and to benefit from our development programs.
The Waves Football Club also welcomes volunteers and parents who want to become involved in the club, whether that is as a coach, manager or other capacity.
Contact Information: The Waves Football Club
Website: www.atwfc.com.au
Email: atwfootballclub@outlook.com
Facebook: Across the Waves Football Club Inc
President: Tim Roebuck - 0447 851 895
Vice President: Kayne Aslett
Secretary: Kate Young
Treasurer: Kath Clarke - 0468 311 771
Committee Member: Troy Cory
Committee Member: Tash Giovannoni
Committee Member: Demi Giovannoni
Committee Member: Luke McKendry
Committee Member: Stella Kleidon
Committee Member: Angela Paciocco
Postal Address: PO Box 862, BUNDABERG  QLD  4670