Rugby Union Sub Club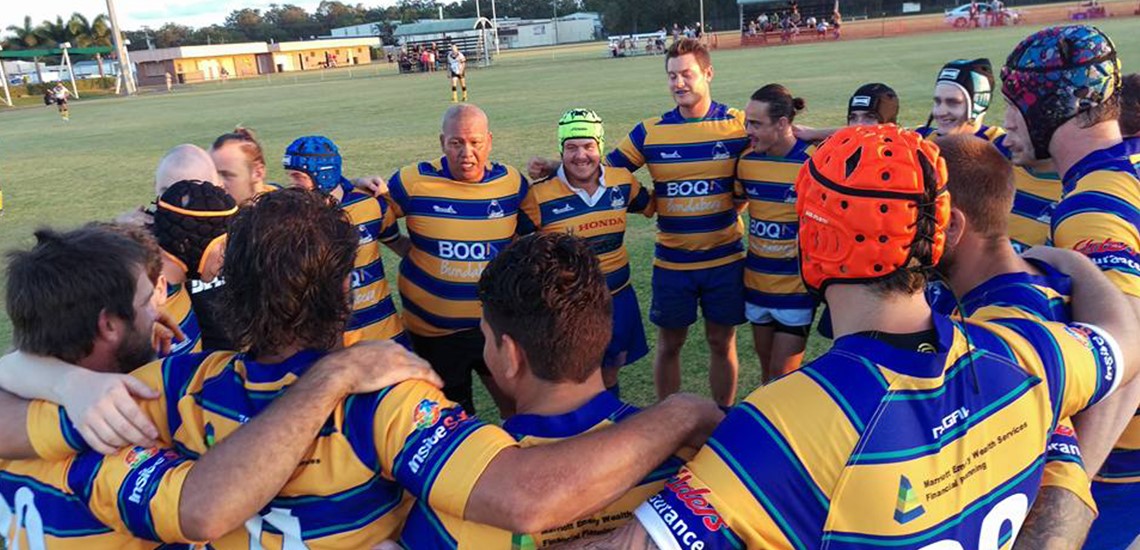 The Waves Falcons Rugby Union Club offers senior and junior teams with season training and competition matches.  Training is held at The Waves Sports Complex, Thabeban Road, Bundaberg on Mondays and Wednesdays from 6:00pm during the season.  
Established in 2002, the Falcons Rugby Union Club originally launched as the CQ University Falcons. In 2005 the team became the Alloway Country Club Falcons before changing one last time in March, 2012 to become the The Waves Falcons Rugby Union Club, and have since enjoyed a two year anniversary with The Waves Sports Club. The Falcons have always remained a community based sporting club focused around social and competition Rugby Union, but also enjoy a very social atmosphere that involves community fundraising and outdoor gatherings.
Operating as both a junior and senior rugby union club and welcoming U16 girls also, the club currently consists of 45 senior players and over 50 juniors, with 2012 being the first year in which the club boasted a full array of junior teams, from U12's through to U18's. 
The Waves Falcons Rugby Union Club currently offers competition seasons for juniors from April to August, with the senior competition season from September to December.  Training sessions are also open to juniors on Monday evenings, and seniors on Monday and Wednesday evenings. Cost of membership is $80 for juniors and $110 for seniors per season, and includes Full membership with The Waves Sports Club, team uniform, and all training and competition resources. 
Currently, the club encourages juniors from ages U12 and up to join, as well as offers an open invite for assistance from coaches and managers to assist with all teams, with mums and dads welcome too. 
Contact Information: The Waves Falcons Rugby Union Club Inc.:
President: Tom Gregory
Vice President: Travis Smith
Secretary: Jeff Messitt - 0459 203 596
Treasurer: Georgia Bell
Committee Member: Jayden Nadilo
Committee Member: Xavier Rodi
Committee Member: Tommy Akers
Postal Address: PO Box 862, BUNDABERG  QLD  4670
Email: jeff.messitt@gmail.com
Facebook: The Waves Falcons Rugby Union Club