Netball Sub Club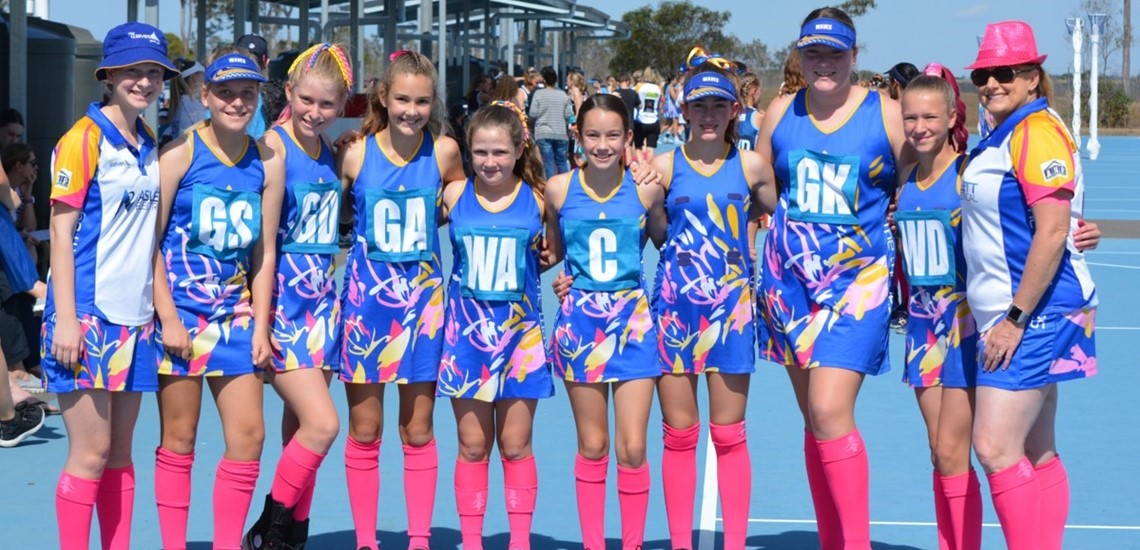 The Waves Netball Club is a sporting club, with both junior and senior ladies' teams and game season training and competition matches. Training is held at The Waves Sports Complex, Thabeban Road, Bundaberg. Founded in 1998, The Waves Netball Club thrives today with over 140 members. This includes players of all ages, coaches, umpires and committee members.

The Waves Netball Club consists of teams from 7 years through to Division 1, including a Ladies Division. In 2019 The Waves Netball created club history for our wonderful club having our 2 division 1 teams, Gold and Blue, play off in the grand final. The Waves Netball was wonderfully represented by this with the years of development and depth as many of the players having played from a juniors level within the club.

Local competition was relocated in 2015 from Daph Geddes Kendal Flat courts and is now held at the Enid Ethel Drive Bundaberg Superpark, which provides Bundaberg Netball Association with flood free facilities and future support and growth for Bundaberg Netball.
The Waves Netball Club prides itself on acceptance of all levels of ability and integration of all ages. Our senior players are involved in the development of our juniors by assisting in skill development sessions/coaching/guidance and support on game day. In 2020 our highly qualified coaches and assistants will be running an academy for those interested. Yearly investment is made into the development of players, coaches and umpires with assistance towards continuing to maintain current qualifications, progression development, education and up to date equipment.

The Waves Netball Club is lucky enough to have two training courts. Teams train every weekday at The Waves Sports Complex, Thabeban Road. Junior skills sessions are offered every week to those wanting to improve their skills on top of their normal team training.

The Waves Netball Club are very proud to have many junior and senior players selected in Bundaberg representative teams each year, with multiple coaches, managers and umpires also representing Bundaberg at the many carnivals and levels attended.

The Waves Netball prides itself on supporting local fundraising events. In 2019 The Waves Netball Club initiated its first Pink Sock Day to raise much needed funds and awareness of Breast Cancer. This was held in conjunction with Bundaberg Netball and raised $3,580.

We are a proud club of our history, our people and the future we assist our community to create, thanks to the wonderful volunteers, players, parents and ongoing supporters. We would love to see you in 2020, and the many years to come, in our wonderful club colours, in any role you choose.

For more information on becoming a player, coach, umpire or volunteer of The Waves Netball Club, you can contact us any of the various ways below.
Contact Information: The Waves Netball Club:
President: Sharyn Batt - 0437 346 646
presidentwavesnetball@outlook.com
Vice President: Kim Dodd
vicepresidentwavesnetball@outlook.com
Secretary: Natasha Cross - 0438 731 243
secretarywavesnetball@outlook.com
Treasurer: Katrina O'Sullivan
treasurerwavesnetball@outlook.com
Committee Member (Registrar): Carolyn Young
registrarwavesnetball@outlook.com
Committee Member (Uniforms): Jan Bunn
uniformswavesnetball@outlook.com
Committee Member: Kim Bailey
Committee Member: Leah Whaleboat
Committee Member: Taleigha Batt
Committee Member: Trudy Harbourne
Committee Member: Grace Whaleboat
Postal Address: PO Box 862, BUNDABERG  QLD  4670
Email: thewavesnetballclub@outlook.com
Facebook: The Waves Netball Club