Rugby League (Junior) Sub Club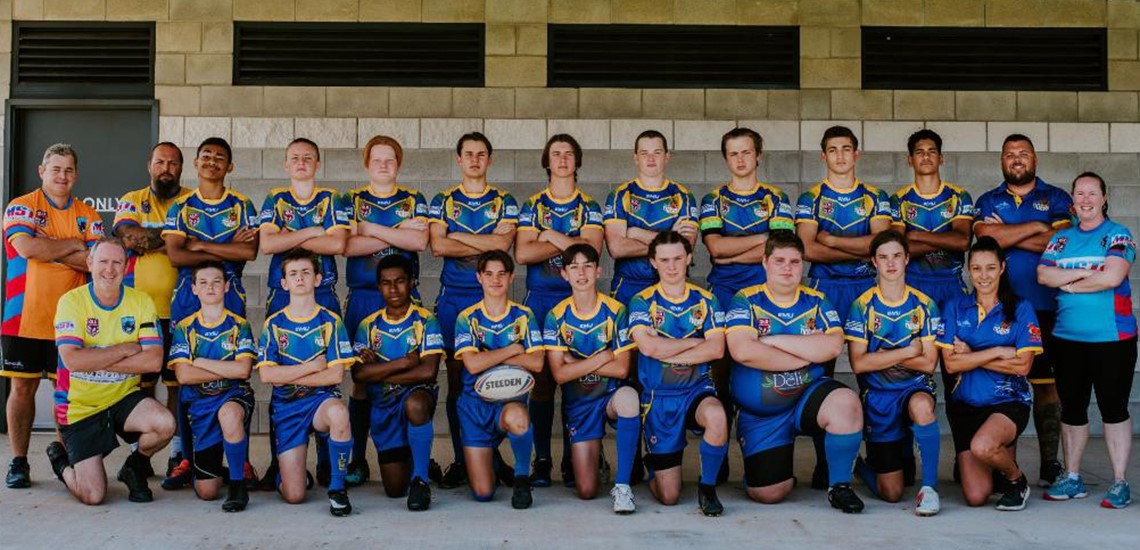 The Waves Junior Rugby League Club is a sporting club for juniors and includes fun coordination games, fitness and activity, game training and competition matches.  
Established in 1986, The Waves Junior Rugby League Club prides itself on the provision of playing rugby league to the younger fans and contenders of the Wide Bay region, with the inclusion of offering a social environment for kids and their families to join. 
Boys aged U7's through to U16's and girls aged U7's through to U12's are encouraged to join and play rugby league with The Waves Junior Rugby League Club, with training, competition, and social days planned throughout the year. Training is held at The Waves Sports Complex, Thabeban Road, every Tuesday and Thursday afternoon between 4.00pm - 6.30pm, with competition games held each Sunday during the season, and a premiership played for U13's to U16's in the first weekend of September.
Existing player sign on opens in November, with new player sign on opening mid January.  Parents are very much welcomed as volunteers for coaching, first aid, league safe trainer and Committee roles within the Sub Club.
Player registration fees for U7's to U16's is $150 per season, with discounts offered to families with three or more children.  Costs include insurance and registration with Bundaberg Junior Rugby League, training, coaching and development, team shirt and a breakup party and awards ceremony at the end of each season.
The Waves Junior Rugby League Club is currently seeking and welcoming all new players and adult volunteers to their club, with all encouraged to join and to be made feel most welcome.
Contact Information: Across the Waves Junior Rugby League Club Inc.
President: John Paul - 0488 554 656
presidentatwjrl@gmail.com
Vice President: Nigel Cross
Secretary/Registrar: Kristy Cross - 0438 514 978 
secretaryatwjrl@gmail.com
Treasurer: Jodie Gray
treasureratwjrl@gmail.com
FAO Coordinator: Nikki Steemson
Coaching Director: Glenn Deighton
Media Coordinator: Samantha Brennan
Grants Coordinator: Catherine Hackney
Committee Member: Bryan Brennan
Committee Member: Brendan Gray
Postal Address: PO Box 862, BUNDABERG  QLD  4670
Facebook: The Waves Tigers Junior Rugby League Club Bundaberg