Rugby League (Senior) Sub Club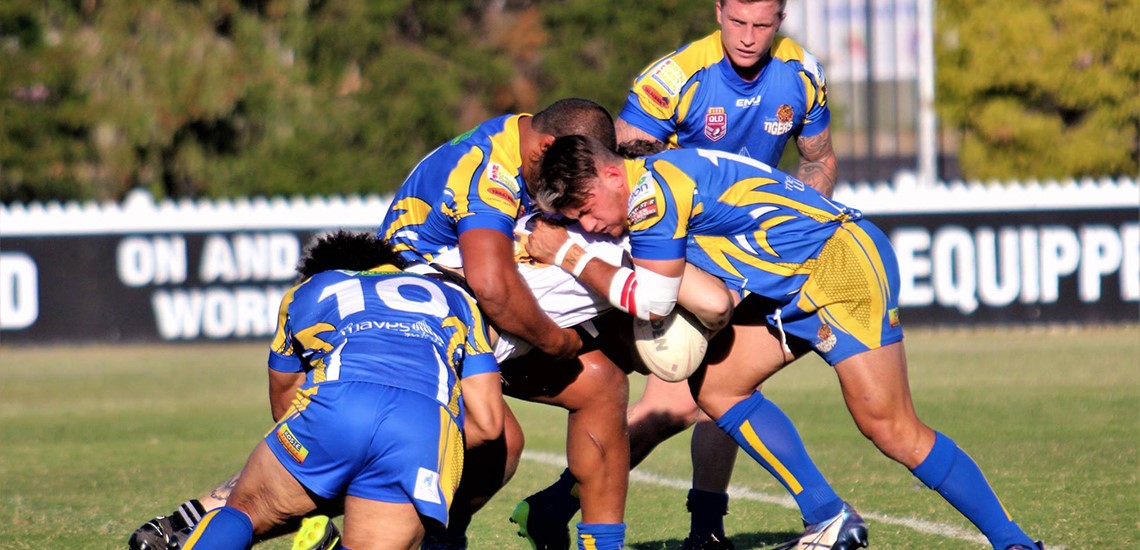 The Waves Senior Rugby League Club is a sporting club in the Bundaberg region.  Training is held  every Tuesday and Thursday from 6:00pm at The Waves Sports Complex, Thabeban Road, Bundaberg.  For more information or to make general enquiries please contact our club President, Ashley Simpson.
Finding their new home with The Waves Sports Club in 1993, The Waves Tigers Senior Rugby League Club stands tall today with over 290 members and boasts an U18s, reserve grade and A-grade teams of senior men. The club comprises of official competition games and training as well as social events for its members and their families. Competition includes a March to August season of six regional A-grade teams as part of Queensland Rugby League, with home games for the Tigers held at Salter Oval on Saturdays throughout the season.
There are no joining fees or costs to become a member of The Waves Senior Rugby League Club. Prospective members are encouraged to arrive to training sessions 15 minutes prior to commencement for an introduction to the club.
The Waves Senior Rugby League Club would also like to thank its sponsors and supporters.  Without them we wouldn't be here today!
Contact Information: The Waves Rugby League Football Club Inc.
President: 
Vice President: Andrew Gifford
Secretary: Courtney Maughan -0403 995 629
Treasurer: Paul Wessel
Registrar: Darlene Bainbridge
Committee Member: Katrina Cassidy
Committee Member: Kim Groves
Committee Member: Ivan Groves
Committee Member: Reece Maughan
Postal Address: PO Box 862, BUNDABERG  QLD  4670
Street Address: 1 Miller Street, NORVILLE  QLD  4670
Facebook: The Waves Tigers (Senior Rugby League Bundaberg)
Email: atwrlfcsecretary@gmail.com