Rugby League (Senior) Sub Club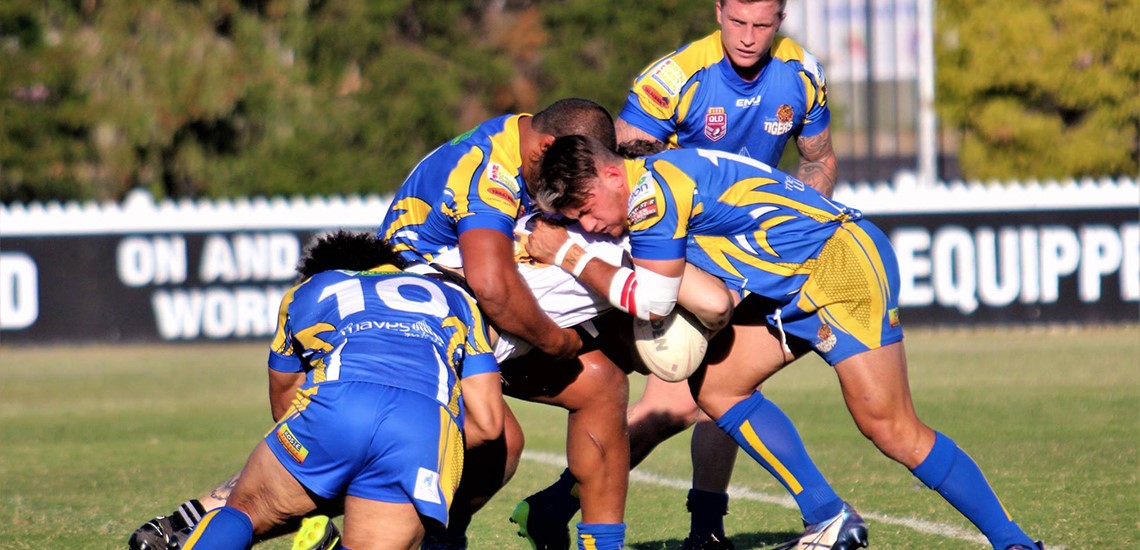 The Waves Senior Rugby League Club is a sporting club, with both mens and womens teams and includes game season training and competition matches.  Training is held at The Waves Sports Complex, Thabeban Road, Bundaberg on Tuesday and Thursday evenings from 6:00pm.  For more information or to make general enquiries please click on more information.
Finding their new home with The Waves Sports Club in 1993, the The Waves Tigers Senior Rugby League Club stands tall today with over 290 members and boasts a womens team, an U18s, reserve grade and A-grade teams of senior men. The club comprises of official competition games and training as well as social events for its members and their families. Competition includes a March to September season of seven regional A-grade teams as part of Queensland Rugby League, with home games for the Tigers held at Salter Oval on varying Saturdays and Sundays throughout the season, with away games usually held on Saturday evenings.
There are no joining fees or costs to become a member of The Waves Senior Rugby League Club. Prospective members are encouraged to arrive to training sessions 15 minutes prior to commencement for an introduction to the club and a meet-and-greet, where following, sign up occurs and training can commence with fellow team mates.
Social events are also a big part of the club with bye rounds usually being utilised for social gatherings that, in the past have included ten pin bowling and beach BBQ's where kids and families are always welcome. The club also encourages its members to attend The Waves Sports Club, post-match each week, for celebratory meals, drinks and team bonding. There are also awards issued via a 3-2-1 point system, per game, per team, where a Players Player Award is issued.
In 2018 the Tigers roared to their first A-grade premiership win since 2007 and in 2019 they hope to do it all again!
For more information, The Waves Senior Rugby League Club encourages you to contact them on the information below. The Waves Senior Rugby League Club would also like to thank its sponsors and supporters, and would like to remind its fans that the TIGERS ARE COMING BACK!
Contact Information: The Waves Rugby League Football Club Inc.
President: Ashley Simpson - 0459 838 058
Vice President: Andrew Gifford
Secretary: Courtney Maughan -0403 995 629
Treasurer: Paul Wessel
Registrar: Darlene Bainbridge
Committee Member: Katrina Cassidy
Committee Member: Kim Groves
Committee Member: Ivan Groves
Committee Member: Reece Maughan
Postal Address: PO Box 862, BUNDABERG  QLD  4670
Facebook: The Waves Tigers (Senior Rugby League Bundaberg)
Email: atwrlfcsecretary@gmail.com
Website: Click here for link